WANG Kai (王凱)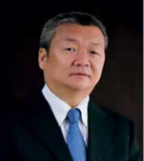 WANG Kai (王凱)
Nationality: Chinese
Sex: Male
Date of birth: 9 Oct 1962
Background Information:
Wang was the executive director of Sound Global Ltd. ("Sound Global") (HK listed stock code 967) from 24 December 2010 to 17 December 2015 and was the Chief Executive Officer from 2 February 2011 to 3 March 2013. Wang was also appointed as the Chief Financial Officer of Sound Global from 4 March 2013 to 17 December 2015.
The SFC has made various attempts to contact Wang since 2017 but has not been successful.
The SFC has credible information that Wang is not currently in Hong Kong.
We wish to speak to Wang in connection with matters concerning Sound Global and its subsidiaries.
Last update: 16 Apr 2021