ZHANG Xiquan (張希泉)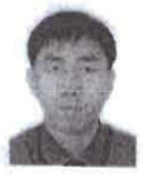 ZHANG Xiquan (張希泉)
Nationality: Chinese
Sex: Male
Date of birth: 10 Nov 1972
Background Information:
Zhang worked in the Finance Department of Sound Global Ltd.'s ("Sound Global") (HK listed stock code 967) Beijing office from 2 September 2003 to 13 April 2016. He served as the General Manager and/or Head of the Finance Department from August 2011 to 13 April 2016.
The SFC has made various attempts to contact Zhang since 2017 but has not been successful.
The SFC has credible information that Zhang is not currently in Hong Kong.
We wish to speak to Zhang in connection with matters concerning Sound Global and its subsidiaries.
Last update: 16 Apr 2021