Yu Lun (余輪)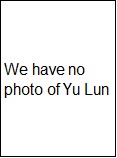 Yu Lun (余輪)
Nationality: Chinese
Sex: Male
Date of birth: 17 Jan 1952
Background Information:
Yu was the independent non-executive director of DBA Telecommunication (Asia) Holdings Limited ("DBA") (HK Listed stock code 3335, delisted on 30 November 2020) from 14 April 2006 to 8 May 2014.
The SFC has made various attempts to contact Yu since 2020 but has not been successful.
The SFC has credible information that Yu is not currently in Hong Kong.
We wish to speak to Yu in connection with matters concerning DBA and its subsidiaries.
Last update: 18 Jan 2021