Sustainable finance
The SFC has been at the forefront of local and global efforts to support the development of green and sustainable finance and the transition to a greener economy.
In August 2022, the SFC published its Agenda for Green and Sustainable Finance to set out further steps to support Hong Kong as a regional green finance centre, with a focus on corporate disclosures, asset management and environmental, social and governance (ESG) funds, and carbon markets.
Press on the icons and names of organisations below to learn about the SFC's work in this area.
---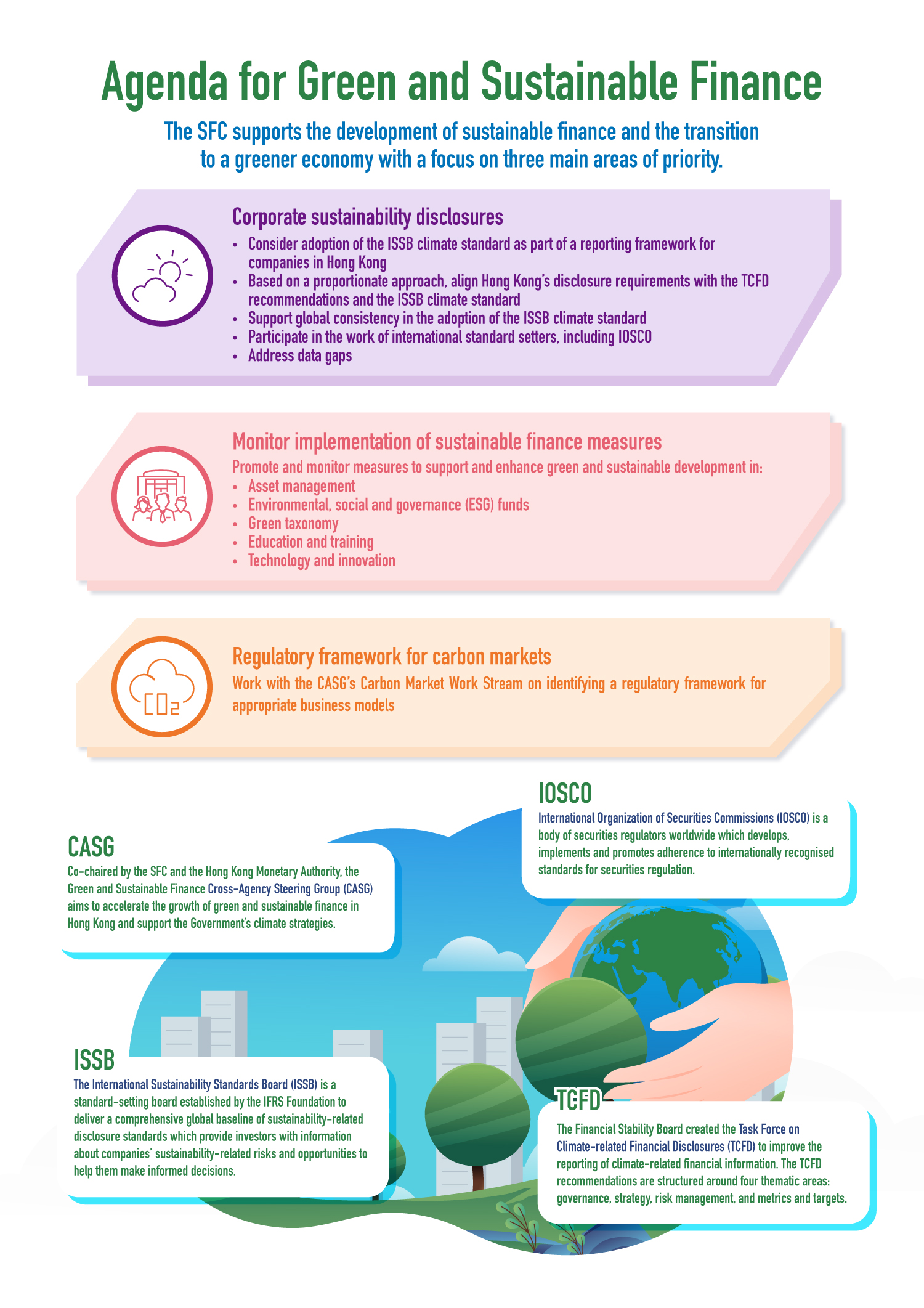 Last update: 29 Mar 2023