Suen Man Simon (孫文)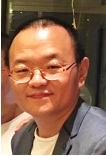 Suen Man Simon (孫文)
Nationality: Chinese
Sex: Male
Date of birth: 19 Feb 1972
Place of birth: China
Background Information:
Suen (nicknamed Simon) is alleged to have between 29 March 2016 and 7 September 2016, conspired together with 4 other individuals to place or cause to be placed bid and ask orders for the securities of a Hong Kong listed corporation, namely Ching Lee Holdings Limited (stock code: 8318), with the intention that, their actions had, or was likely to have, the effect of creating a false or misleading appearance of active trading in respect of the securities of the said Ching Lee Holdings Limited.
Suen was a major shareholder and/or director of Sino Wealth Asset Management Limited and Sino Wealth Securities Limited at the material time. Suen is / was also a member of the Lions Club International District 303 (Hong Kong & Macao, China) and the Lions Club of Tsuen Wan, and the partner of Shenzhen Henry Funds Management Limited (深圳恆利基金).
On 16 July 2020, a summons was issued against Suen for the offence of conspiracy to carry out false trading, contrary to sections 295 and 303 of the Securities and Futures Ordinance and section 159A of the Crimes Ordinance.
Suen failed to attend hearing at the Eastern Magistrates' Courts. On 28 August 2020, a warrant was issued by a Magistrate for his arrest.
The SFC has credible information that Suen has left Hong Kong since July 2019.
Last update: 31 Aug 2020